Amazon is the biggest online shopping platform worldwide, with nearly $512 billion in sales in 2022. Hence, Amazon sellers face tough competition. Every seller is building a strategy to make their products appear in front of the target audience. Thus, as an Amazon seller, your goal should be to rank high on Amazon's search results. One of the best methods to do this is to learn the science behind high-converting Amazon product descriptions.
Your potential customers will only see your products by using strategic e-commerce SEO basics like keyword research. They will make your Amazon product descriptions appear in front of the target audience. Nowadays, SEO doesn't restrain itself to search engines such as Google or Bing. SEO plays a significant role in the formation of your Amazon strategy.
An individual searching for your product on Amazon is ready to buy it. Your excellent SEO strategy will optimize your product descriptions to ensure your products appear in the initial searches. Are you ready to embark on this journey and receive a notification regarding the purchase of your product?
What are Amazon Product descriptions?
Product descriptions appear below the title when you click through to an Amazon product page. It describes your product in detail in 2000 characters and is the most significant part of your Amazon product listings.
The title of your Amazon product listings plays a significant role in grabbing attention and providing complete information. However, product descriptions present details to the customers, which help them to make an informed purchase. Amazon is well-aware that online shoppers can't pick up and examine products, so urge sellers to elaborate on the product through descriptions.
Good Amazon product descriptions can increase your visibility and conversion rate on Amazon. The description is only about the product and doesn't include URLs, sales language, or company information.
Why are Amazon Product descriptions essential?
Amazon product descriptions are essential because they play a significant role in SEO. Eventually, Amazon's algorithm will put you into higher search rankings. Most shoppers only go through the first page of Amazon's search results. Hence, this increases the value of product descriptions.
PickFu conducted a survey showing 87% of consumers think product descriptions are essential when buying something on Amazon. Therefore, they can contribute to increasing your product's sales. When you provide buyers with all the necessary information to place an order, you'll reduce returns and get more positive Amazon reviews.
Why do you need to master Amazon SEO?
Understanding Amazon SEO is vital because it will help you to optimize your product listings and rank them higher in Amazon search results for similar keywords. It is like Google SEO. Amazon shows optimized product listings to shoppers looking for a product like yours.
To be a successful Amazon business owner, focus on Amazon SEO and make your products appear in front of several people.
Amazon SEO is a process, and it includes the following:
Amazon keyword optimization
Amazon product title optimization
Product image optimization
Amazon product description optimization
The Amazon algorithm
How does Amazon's search algorithm work?
Amazon's search algorithm aims to showcase to buyers the products they are looking forward to purchasing. The largest online retailer's mission is to be Earth's most customer-centric company. Though Amazon doesn't reveal information regarding what influences its algorithm, we can infer by looking at our data and what industry leaders are saying.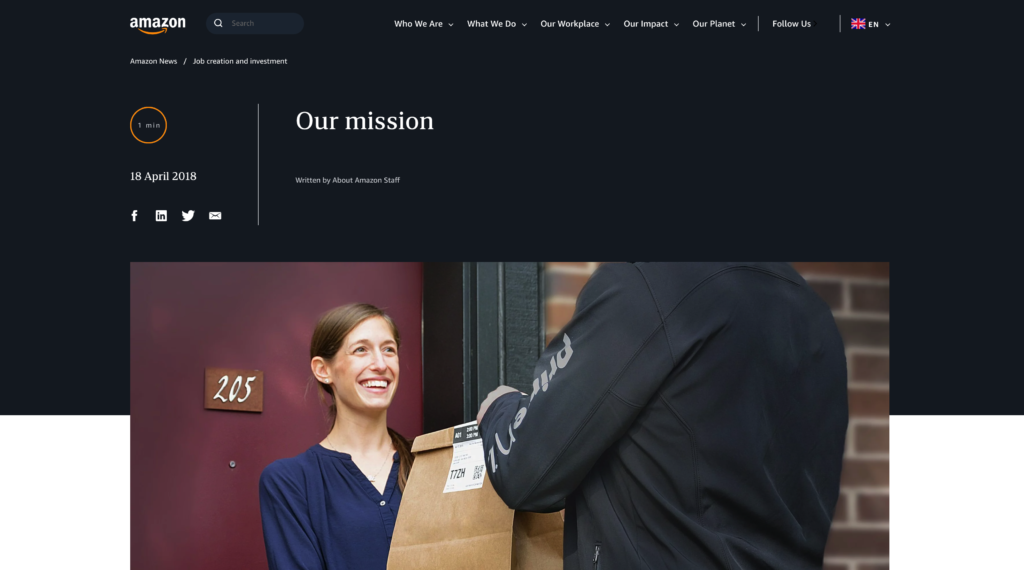 Amazon's algorithm considers the following things to decide your product ranking:
Keywords
Check whether you are using the keywords strategically or not. Moreover, include as many keywords as possible but ensure the title reads well instead of being a mess of keywords. Question yourself does your listing include those terms your consumers are searching for?
Sales conversion rate
Sales conversion rates are one of the essential factors Amazon gives attention to while determining high-ranking products because such listings have a high chance of generating revenue. As a result, you will get more traffic on your listings through higher rankings, overall impacting your business. Observe to what extent your target audience is purchasing your items.
Customer reviews
Buyers notice star ratings and customer reviews before buying a product from Amazon. If your product has several positive reviews and a high star rating, such as 4.5 stars or above, it's a sign various people like it. Furthermore, it also means it will sell well. Hence, Amazon's algorithm ranks such products at the top of the search results.
The algorithm also notices the sentiment of the reviews your customers leave. For example, if your customers claim in the review that they found the product review helpful, then the algorithm will rank it high on the platform. Encourage your customers to leave reviews and ratings.
Price
The lower the price of your product, the more likely buyers will purchase it. Ultimately, the algorithm will rank your products in Amazon's search results. Set the right price for your product by noticing your competitors. Don't keep the price of your Amazon products too high because people won't buy them. However, if you keep it too low, you won't earn enough money.
Performance History
The sales history of your product plays a significant role in determining its rank on Amazon's algorithm. The algorithm understands the products if they have a strong sales history. It concludes that these products are relevant to your customers' search terms and will likely convert. As a result, it ranks your products high in the search results.
Delivery time
Amazon gives first preference to its customers and urges its sellers to deliver the products as fast as possible. If you deliver your products faster, they will rank at the top of the search results. Ensure that your customers receive their products at the mentioned time.
How do Amazon keywords work?
Amazon keywords are search terms that buyers type in the Amazon search bar. For example, a buyer types "laptop sleeve." "Laptop sleeve" is the Amazon keyword. If you are selling laptop sleeves, use the keyword laptop sleeve in your product title or description to appear in front of your target audience.
Look at the difference in search results for the terms "laptop sleeve" and "laptop bag." The results for the "laptop sleeve" are below. Amazon links different keywords with different kinds of products. The laptop sleeve has no handle; you carry it under your arm. On the other hand, a laptop bag has a handle, and you can carry it on your shoulder or hold it in your hand.
How to choose the right keywords for Amazon product descriptions?
Your keywords should reflect your customer's interests. Amazon also records the data of all searches people make. That's how Amazon understands the trending topics and what is its users' center of attention.
When your customers visit Amazon's homepage, they can see the list of categories and the best-selling items within each category. Hence, you can get a good idea of the products customers seek. You can observe those lists, understand your audience's needs and interests, and can target them easily.
The best-selling categories are an excellent spot to start building your keyword list. When you know what people are looking for, you can cater your product descriptions according to their needs and earn money. Learn how to find and use keywords:
Note down the top 10-20 trending items according to your category. You can check out lists such as "most gifted" or "most wished for" in each category. If you sell skin care products, your list might include facial skin care and skin care accessories. Click on such products and notice the titles and descriptive words in the Amazon product description. For example, the title will have the keywords "skin care product," and the description will have keywords such as "clinically approved" or "guaranteed results in a few weeks." You can add such keywords to your list.
Use several variations of long-tail keywords and maximize your chances of appearing in search results. So, you can avoid using "skin care products" repetitively and can use "facial skin care products" or "skin care masks."
Update your list regularly. You can only keep using the same keywords for a while. Thus, you must conduct keyword research regularly. The purpose is to ensure that your Amazon product descriptions contain the most relevant keywords.
After creating separate keyword lists for all your products, you are ready to rank high in Amazon's SERPs.
What are Amazon's rules regarding product descriptions?
Before you step into the role of an Amazon product descriptions writer, familiarize yourself with Amazon's rules. The platform removes or suspends those product listings that don't abide by its rules. Check out the complete list of Amazon's rules for product descriptions on Amazon Seller Central. You will find out that they mostly revolve around prohibited terms. Avoid including the following terms in product descriptions:
Item condition
Item price
Item availability
Reviews or quotes
Promotional material
HTML code or JavaScript
Moreover, the product titles should be at most 200 characters. Your titles must be descriptive, giving the audience an idea of your product. Here's an example for you:
Why is keeping your target audience in mind is important?
While writing product descriptions, keep your target audience in mind. Make sure that your product descriptions keep a balance between the right and relevant keywords. Your items will appear in the right searches once you target your descriptions to the "right" people. Nevertheless, you can persuade people to buy and can make sales.
Let's say you're a kitchen products seller. Create personas for those types of people you sell to and define them as:
New home buyers who recently spent all savings on moving in and are single or newly married will prefer buying reused or renewed products to save money.
Long-time homeowners who saved money significantly to update their kitchen products and wish to buy new products.
Once you become aware of what each group searches for and their needs, you can match the right keywords to each group. For example, new home buyers will search for kitchen accessories. Your product descriptions for these people can include keywords like "dishwasher" or "Dish drying rack."
The keywords target a specific group and guarantee that your product will show in search results when customers type those or related keywords. The higher your products rank, the higher your chances are to increase your click-to sales and remain high in the rankings.
Why is using Enhanced Branded Content (EBC) beneficial?
Amazon Enhanced Branded Content (EBC) is A+ content on Seller Central. That's how you can modify your product listings with content like custom text placement and enhanced images and eventually transform your brand's story. Only registered brands in Brand Registry can access EBC.
Amazon differs from other e-commerce websites, so you can take up a lot of space and urge your customer to purchase your product. Moreover, when you include several keywords in your A+ copy, the robots will crawl the available text, which is also acceptable.
There are 100 characters available, and you can include keywords behind each photo on Amazon. According to Amazon, they don't use alt text for SEO rankings. But it is false. We set the ALT text for every photo in A+, and it started to index for those words. However, don't include commas or repeating words in the alt text.
Using EBC is beneficial for you to draw more buyers to your listings, resulting in more conversions and increased sales. Thus, it will contribute to the algorithm overall, and your products will rank higher.
Focus on selling the product's benefits instead of features
This product description for Laneige lip glowy balm stands out because it leads by mentioning something customers look for, such as easy to carry, provides hydration, and locks in moisture.
Observe how the product description emphasizes how easy it is to carry in a pocket; the formula contains murumuru and shea butter that keeps your skin hydrated and locks in moisture for an extended period.
Every seller lists several things that make their product look great. Undoubtedly, it is significant, but your buyers' concern is how your product can benefit them. Your product description must show your customers the results they will gain after using your product and how it solves their problems.
When your target audience understands what they'll get after using your product, they get excited about your item. If your description excites your individuals, their purchase chances maximize.
Keep the description short and sweet.
As you can see, the description of women's sandals is short, sweet, and to the point. The readers get to know the measurement of the heel, which is one centimeter. Hence, women can decide if they want to buy it or not. Moreover, buyers want to know the material of the sandals, which is also available in the description. Such descriptions excite buyers, and they end up purchasing the item.
Using bullet points works like magic.
As you can see in the above picture, the information about women's sandals is presented clearly and in bullet points. The bullet points make it easy for the buyers to skim and scan the information and get to know the key features and benefits of the item.