What is EBC / A+ Content?
Enhanced Brand A+ Amazon Brand Registry vendors have the option to edit their product descriptions using photographs and other text positions using content. Sellers can promote their items and communicate their brand stories using EBCs.
EBCs are a tool that sellers can use to compare a line of products, highlight key product attributes, and show more lifestyle images.
Our Enhanced Brand A+ Content Service Consists of:
Alt Text Search Terms (highly technical)
EBC Publishing on Seller Central
EBC Design Using Custom Templates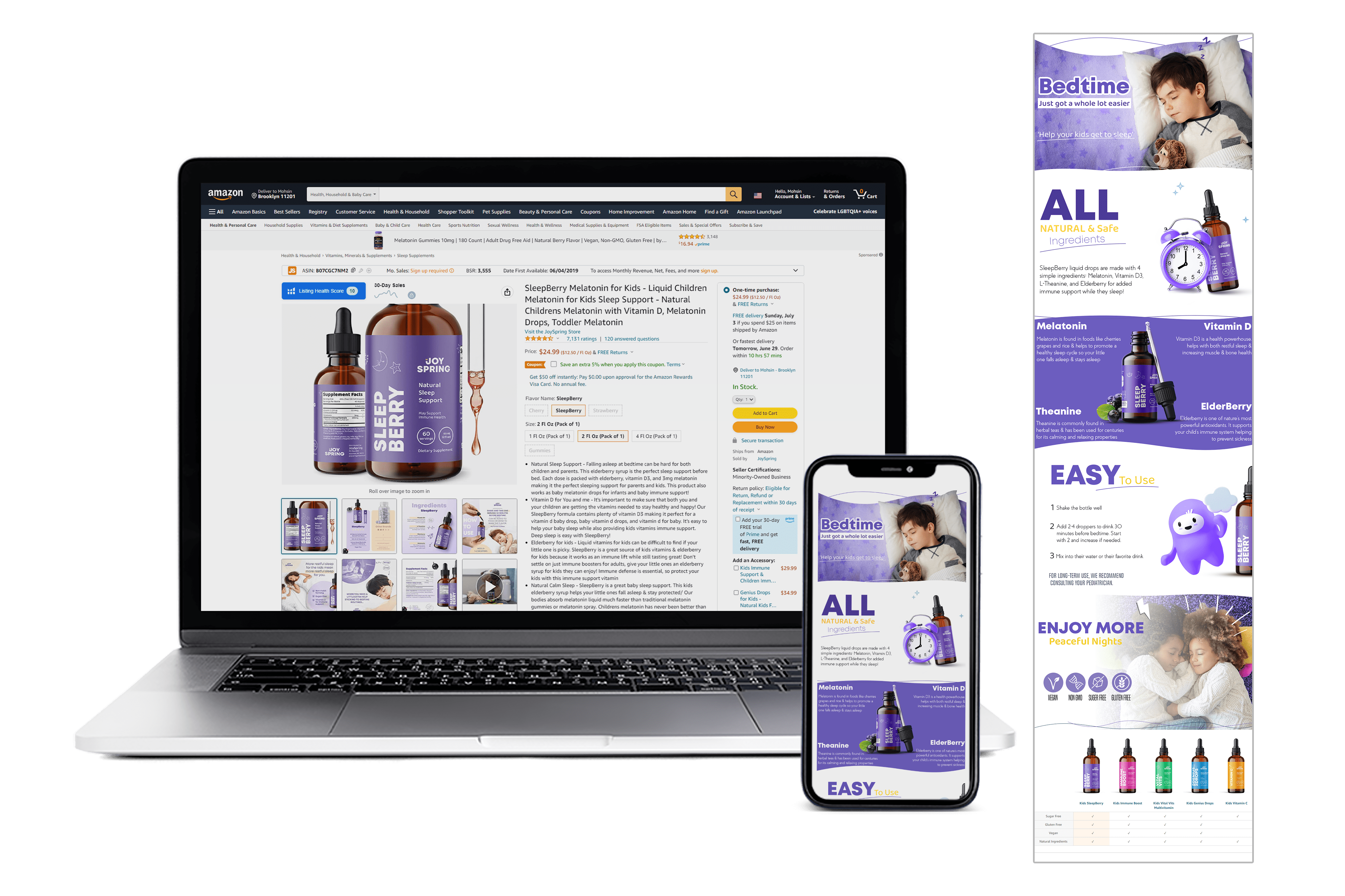 Ready to Increase Your Sales on Amazon?
Contact Ecommphics today.
When your consumer has purchased your product, the first real world connection they have with your brand is most likely the packaging.We craft the packaging to ignite enthusiasm within your buyers.
As a vendor, Amazon Brand Storefront enables you to display products on your own page. When customers click on your seller's name, it will take them to your shop and allow them to visit your page.
Your website serves as your online storefront and should reflect every aspect of your business, including its personality, messaging, and visual and image aesthetic.
Do you sell your goods online? Your product's presentation will then determine your level of success. Images are really important in that.